Catch Report By Glenn Kilpatrick
I got a call today from Paul to nip down and take some photos of some fish. "Weve had a bit of a special day said Paul". Ive just about managed to get my camera working, but the screen is bust along with some of the functions (Looking for a new one on ebay).
Anyway, when I arrived the scene that greeted me was something I haven't seen for a whole lot of years now. The 3 lucky anglers (Remember the other 6 cancelled) had had the session of a lifetime. The biggest fish on the boat was 20lb, there were several more not far short, and I would guess at somewhere around another 20 in the 10-15lb bracket.
The stamp of the fish was awesome to see. I bet those lads who cancelled are kicking themselves now. I took a few shots of the lucky anglers. I must say I haven't seen this amount of quality cod for a lot of years. Where have they been hiding.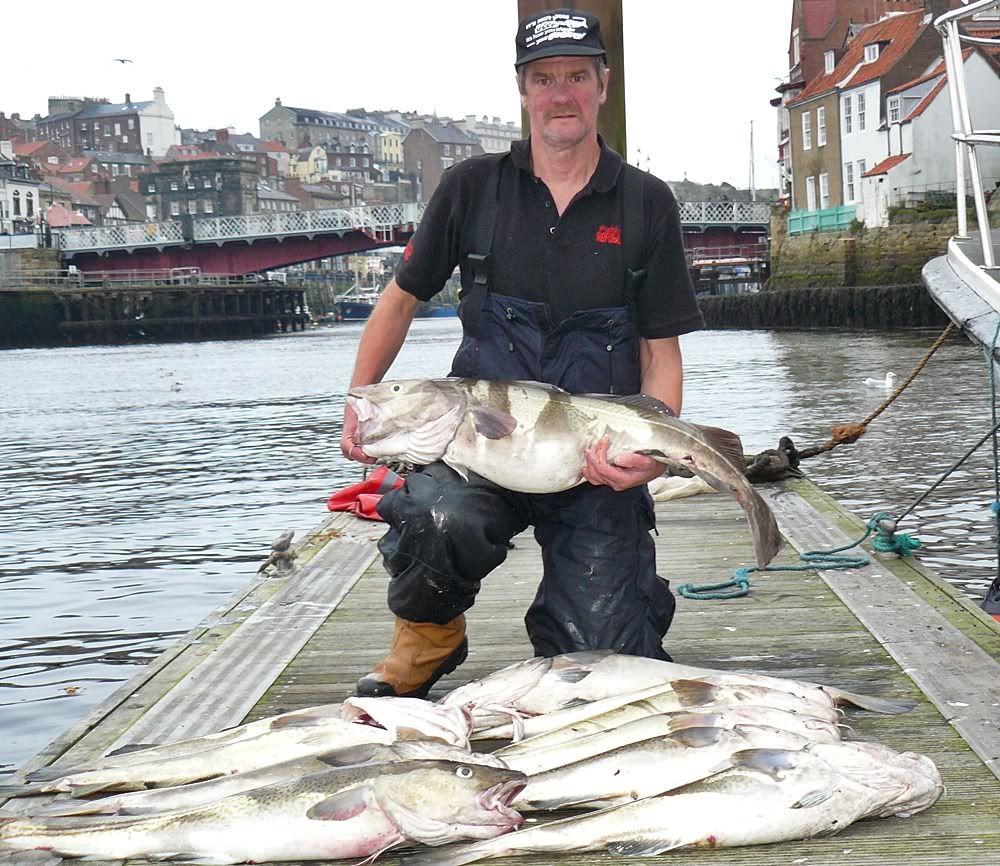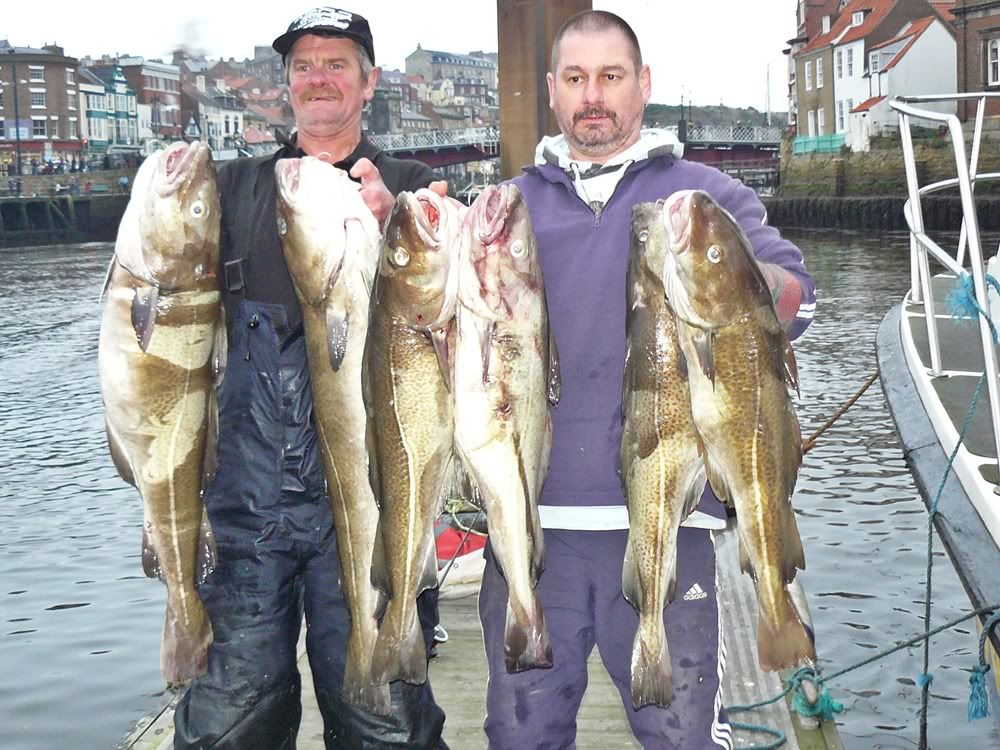 When I left, poor Paul had the enviousness task of helping the lads sort their fish out, probably still filleting now..