Catch Report By Glenn Kilpatrick
One again I was kindly invited by Glenn Stocks to be his guest onboard Sea Otter today. I spoke to Paul last night and he said we would be getting away early so I should be at the boat for 7am.
Well that's the first time Ive seen 7am for quite some time. The Alarm clock rang at 6 and it was a quick cup of coffee before getting ready and heading down to the pontoon.
When I arrived Glenn and Geoff were already aboard the boat, as were Paul and his son Andrew who was also joining us for the day. Paul nipped over to see Rich Ward on Shytorque and then it was out the harbour and off in search of cod.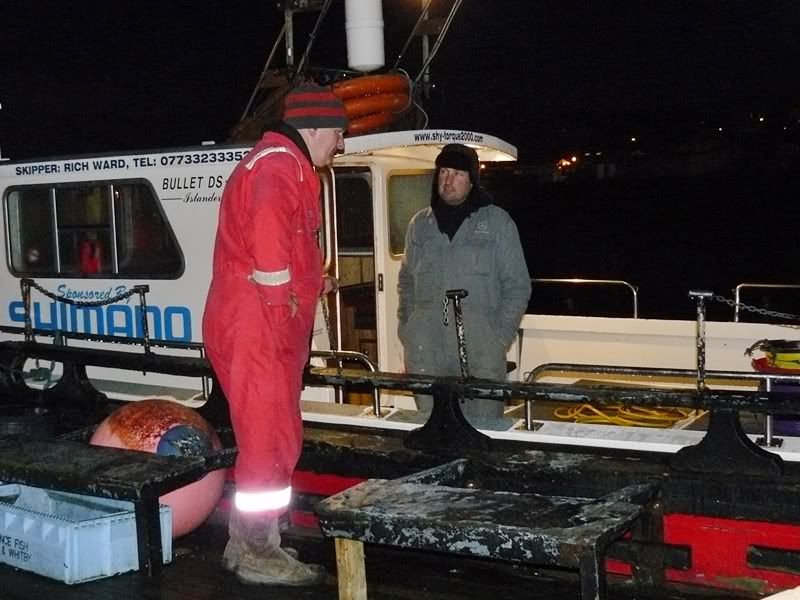 First stop was to be a wreck on the 9 mile named "Flagship". As we arrived the sun was just poking its head over the horizon. It was at that point I realised what I have been missing by not getting up early on a morning. A fantastic sunrise met us as we dropped our gear into the first wreck.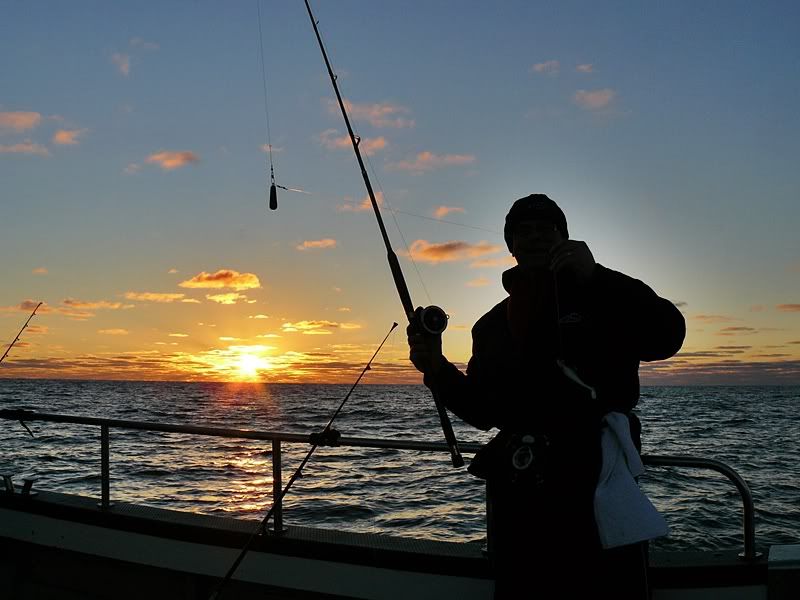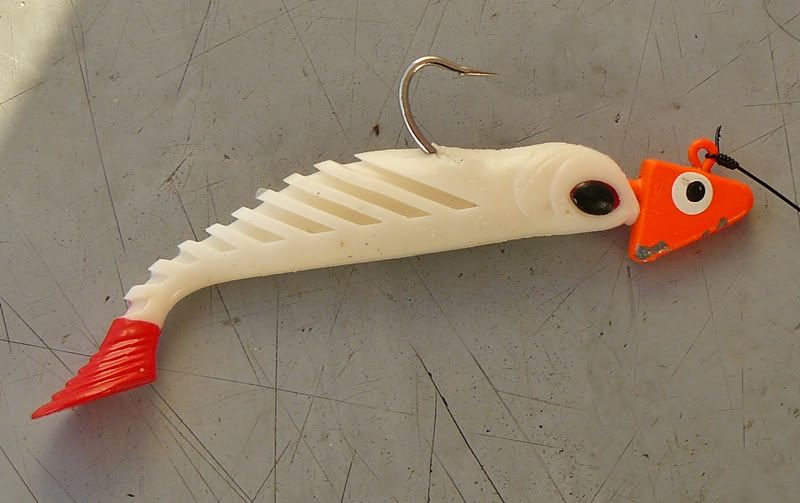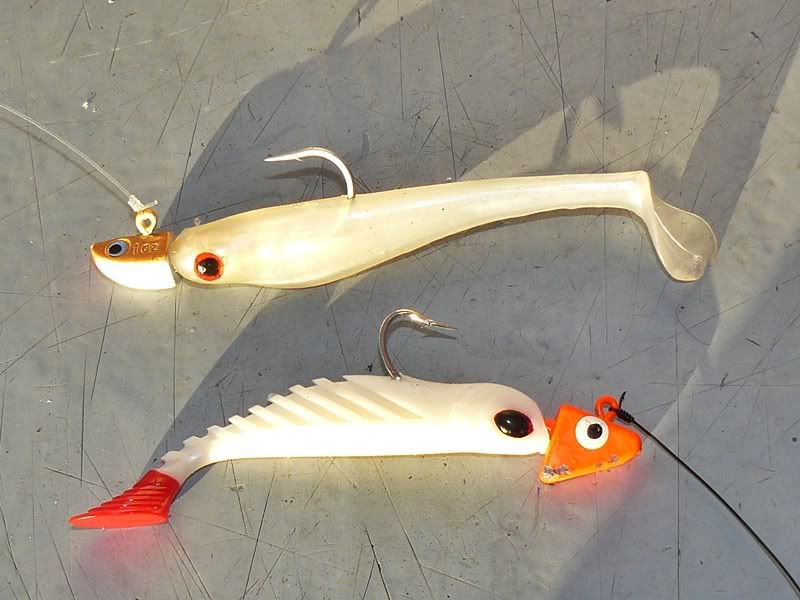 Tactics for the first drop were mixed, Paul, Geoff and Glenn went down with shads whilst myself and Andrew dropped in bait as directed by Paul.
First strike, as usual went to the skipper, who soon boated a nice pollack which was close to double figures. Then Geoff followed suite with a codling.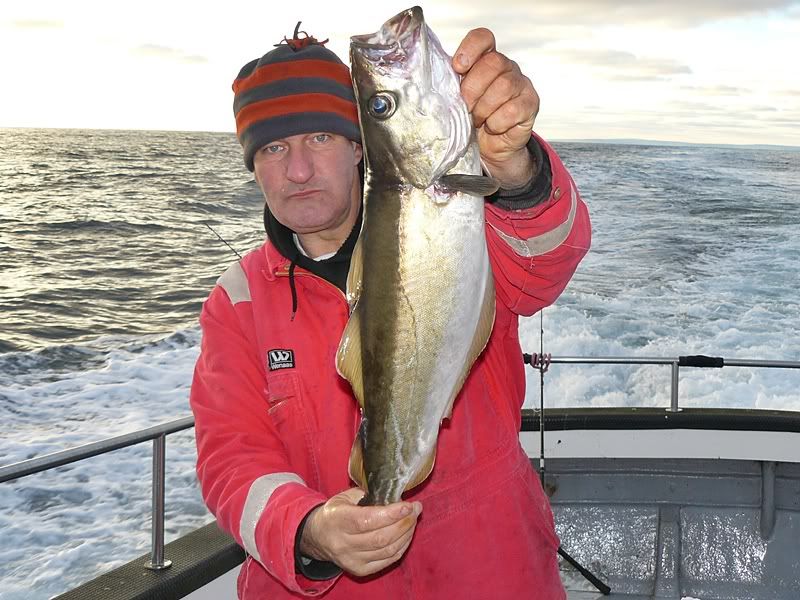 A couple more drifts on the wreck yielded nothing more, so we headed out further still. The next stop was a wreck at 18 miles. Three drifts and not a fish. So then off to another wreck, but again nothing. What a nightmare.
"Right back inside said the skipper". The look on everyone's faces told its own story. We had steamed miles for nothing. "Thats the way it goes" said Paul, "But it can all change".
Glenn quizzed Paul as we headed back to the first wreck we had visited. "What bait should we use ? " asked Glenn. Paul's tongue in cheek reply was "Have you got any miracle bait ?" I then asked Paul what we would do if there was no fish inside. Again tongue in cheek Paul replied "Get the prayer mat out"
An hour or so later we arrived back at the first wreck. We all dropped down with the miracle bait – squid. First it was Andrew who struck into a nice cod, seconds after it was Geoff, soon followed by Paul and myself. All five rods in at once.
The next few hours saw us all get into the fish. It was non stop action and squid was doing the business. Then eventually we ran out of squid. So it was back on the shads, and this time they worked. Again we picked off fish 1 after the other, nothing huge but fish upto the 9lb mark were coming up on most drifts.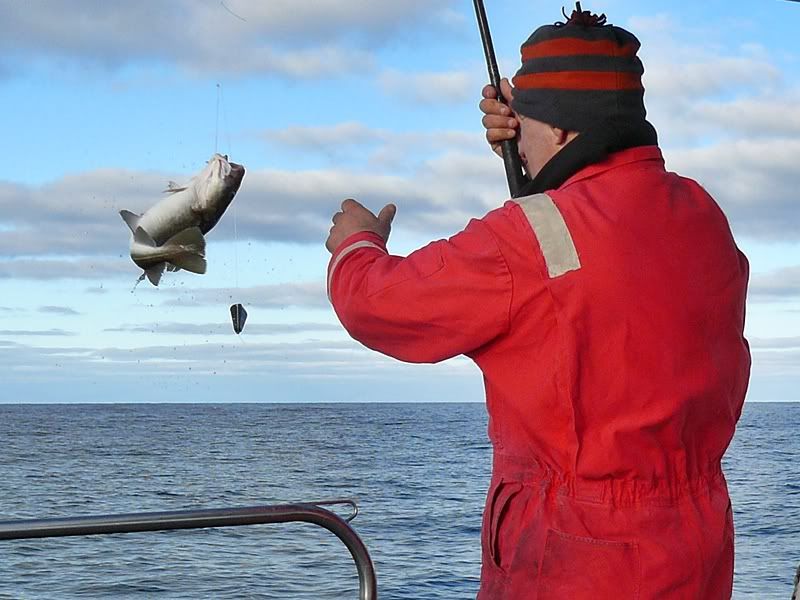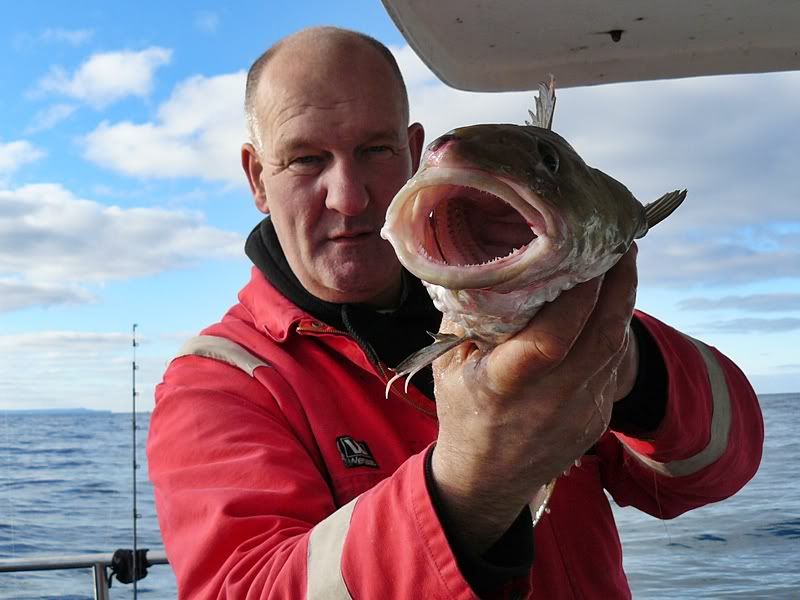 Then before we knew it the day was over. Three o'clock had soon come around so it was time to head home. Andrew gutted the fish whilst the rest of us chilled out with a piece of Christmas cake and a drop of Whiskey courtesy of Glenn and Geoff.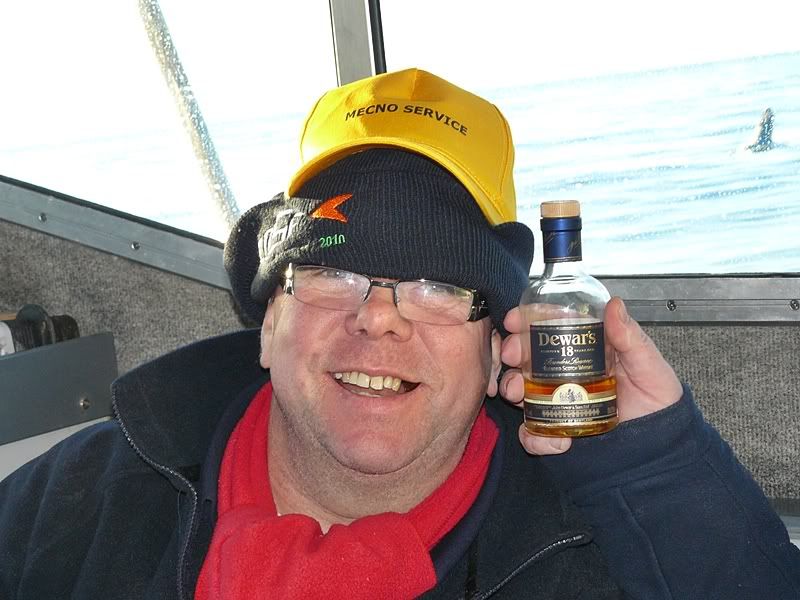 All too soon we were back in port and another quality days fishing was over on Sea Otter 2. All the fish was packed up by Glenn and Geoff who donated the whole lot to the old peoples charity where they live.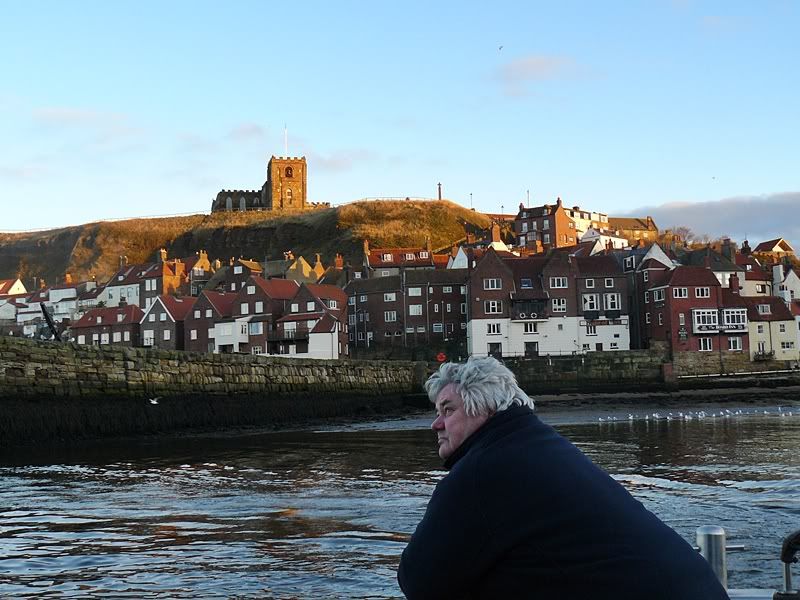 What more can be said, a fantastic sunrise, a slow start and then great fishing, those words of the skipper will always stick in my mind. No matter how slow the fishing is, just remember "It can all change".