Catch Report By Glenn Kilpatrick
Only a few days left now until I'm back to work after a fortnight off. Once again I was invited off by Paul on Sea Otter 2. This time it was shad fishing the inshore wrecks as opposed to the uptiding we did earlier in the week.
After the storm of last weekend I was a little unsure if I would actually go. Paul had put me off last week saying the storms would have knocked the fishing on the head. However Paul phoned last night to say they had had an average day yesterday and that he expected the water to clear further through the night.
We left Whitby at 7am and we were off our first wreck 3 miles off Ravenscar not long after. First drift saw the majority of rods into fish and this was how it was to continue most of the day. The fish were happy to take whatever was offered and I did well on Shads, baited shads, and squid on its own.
At about Midday I hooked into something I knew was a little better than the other fish I had been taking. After a short struggle I boated a nice fish which went 17 lb 2 Oz on Paul's Scales. The afternoon wore on and I went onto catch and release as I had what I needed. About 2.30 I hooked and landed my second better fish of the day – this one going 11lb 14 Oz.
I was happy as a pig in S**t. I had 2 double figure fish and I had landed another 20+ good fish to boot (Many returned). I rubbed it in good and proper with Paul who was not having the best of days himself with little over the 5lb mark.
Then came the shout from Paul. "right lads last go". On the drop before I had lost my shad so I just chucked on one of Pauls bait rigs and threaded a whole squid on the hook and sent it down. Thirty seconds later bang went the rod tip and I struck into another beauty.
This one was bigger than my biggest of the day by a considerable margin, I knew it instantly. Half way up I wondered if it was a big ling or a decent cod. Then I saw it come to the surface. It was a cracking cod which I knew would push the scales over 20lb. Paul gaffed the fish for me and he  missed the bugger. My heart missed a beat as it dropped back into the water. Then fast as lightening he went again and gaffed the fish squarely under the chin. As it hit the deck I knew it was a special fish but would it beat my PB boat cod of 22lb. Sadly it wasn't to be, but the fish pulled Pauls scales around to 21lb 9Oz. What a belter.
Im glad I decided to go now and what a way to round off my holidays from work. Ive had some good days fishing before but I dont think many will match this one for quantity and quality of fish. What a fantastic day, cod fishing at its finest. I'm still buzzing now.
My 2 Biggest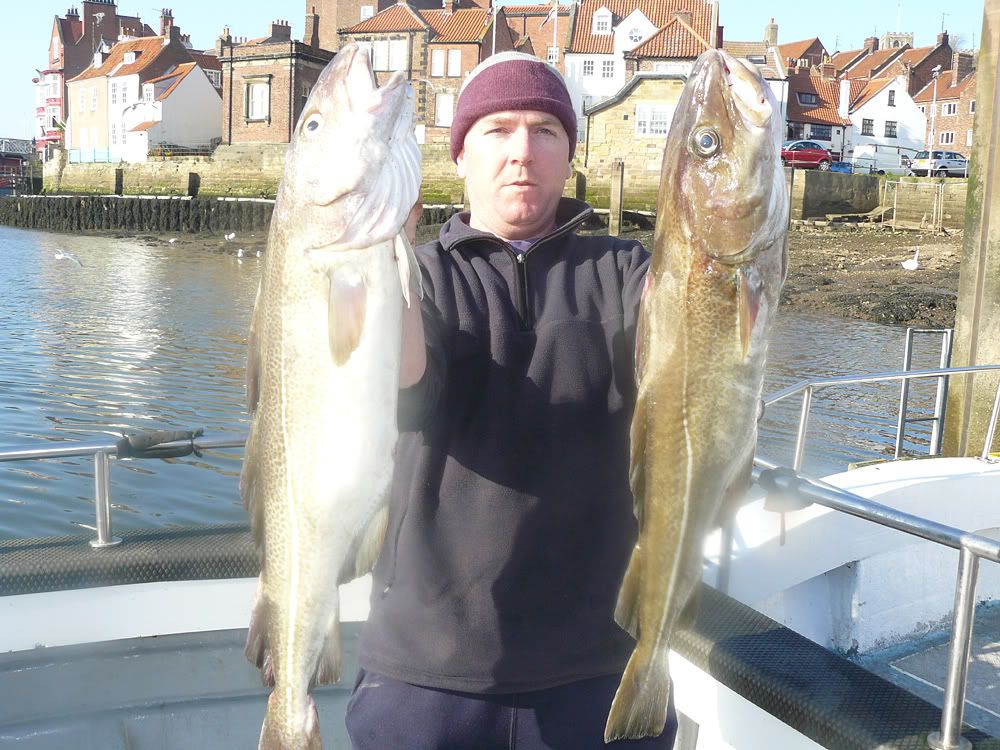 3 Doubles, the box length shows how long they are.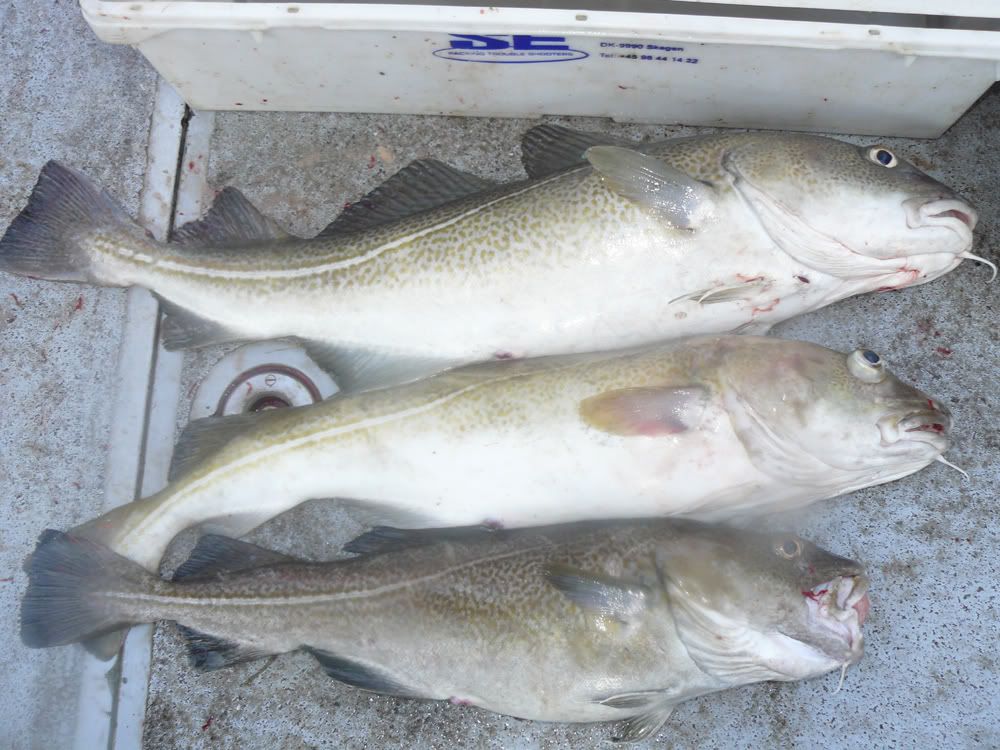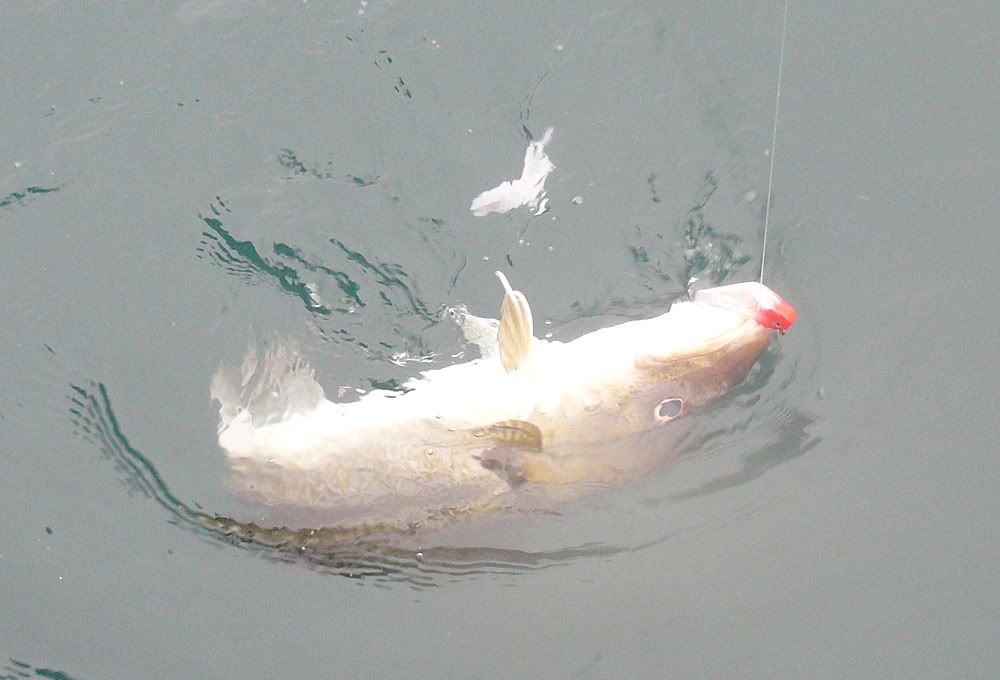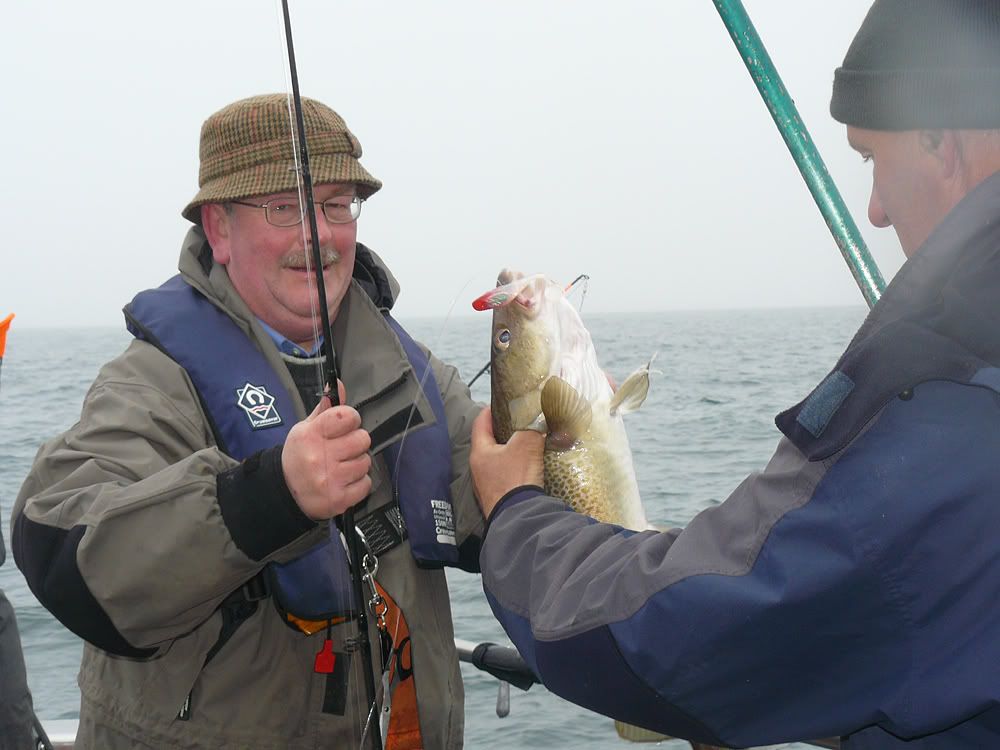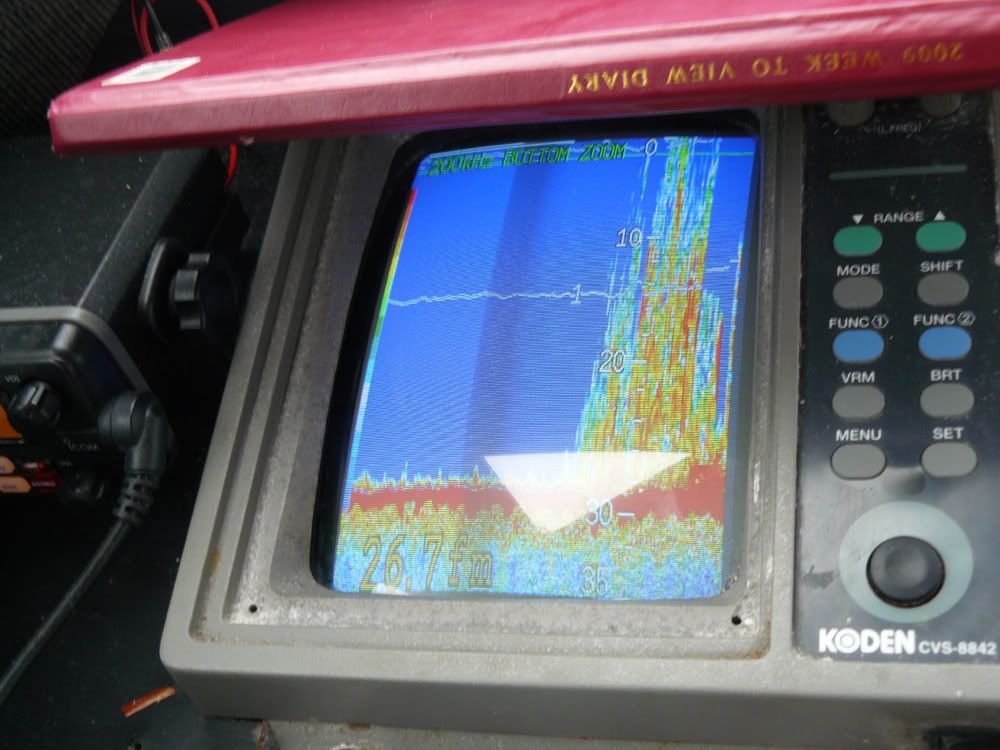 5 foot snood, snap swivel to connect the shad to the lead. Game On.